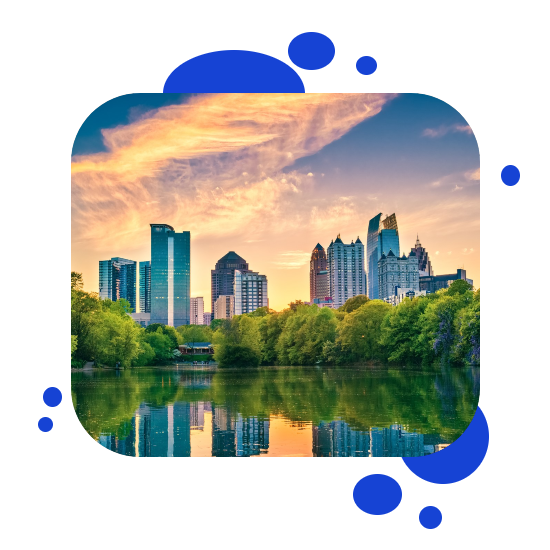 Atlanta Clicks

are Better than Any Clicks

Not all clicks are created equal. If you're a business that provides services to a specific geographical area then receiving a click to your website in that location is significantly more valuable than a click that is not. At Webaam we don't focus on driving as many clicks as possible but instead we target the best clicks that are possible. This begins with targeting the locations that a client provides service for and building a campaign around these locations.
PPC Plus SEO & Content Marketing
Google Ads and Microsoft Advertising both provide controllable settings to set targeted locations but this is only part of the solution. One third of a ppc ad is the landing page. Building an seo-based landing page with content that targets the Atlanta area or other cities in metro Atlanta provides a better experience for the customers clicking the ads. These pages also have the opportunity to rank organically on Google or Bing which gives your business more coverage on these search engines.
Google Partner

Located in Metro Atlanta
---
Webaam provides pay-per-click marketing services for Atlanta, Georgia. We are located about 15 minutes north in the city of Marietta, Georgia. We are a licensed Google Partner and Microsoft Advertising Certified Professional. If you're looking for pay-per-click marketing services in Atlanta, then reach out to us and see what we can do for you.
Pay-Per-Click Location Targeting Services for Metro Atlanta
---
Since Webaam is based in the metro Atlanta area, we have a good understanding of the geography and cities located in the area. This understanding helps us provide better pay-per-click services to our customers in the area. When running a pay-per-click campaign for service based businesses the locations that are targeted are vitally important. It usually isn't difficult for a business to rank well in a city where their office is located, but in the surrounding cities it can be challenging. Webaam specializes in location targeting through our pay-per-click marketing strategy and we combine this with our seo services and content marketing. Together we provide clients with a localized marketing strategy that earns them customers in the areas they provide service.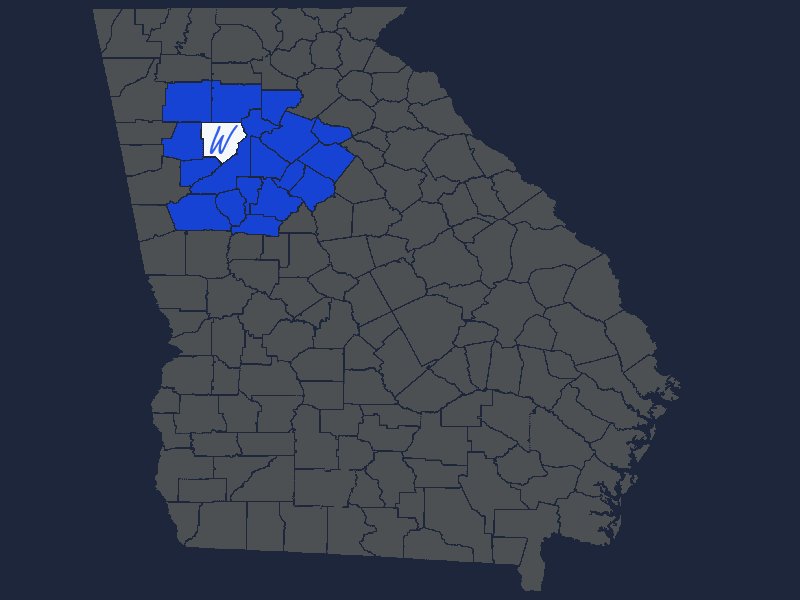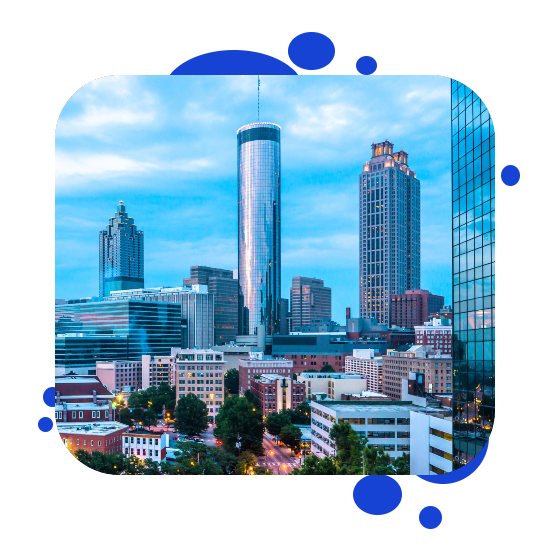 Better

Cost-Per-Click with Landing

Pages

Another added benefit with location targeted landing pages is a higher AdRank score because the content is more accurate. The higher score gives a lower cost-per-click which saves money and stretches a budget further. This is how we provide a better return on investment. By combining seo and content marketing with the ppc campaigns, we are able to offer a complete package of digital marketing. This marketing strategy provides the best value for money spent.